The 2 photos below are of
Eat Drink Prints
I made for my sister Mollie & her roommates for their house in College Station. They hung the prints above a doorway in the kitchen and wanted bright blue, yellow, and chocolate brown to coordinate with their kitchen colors - cute!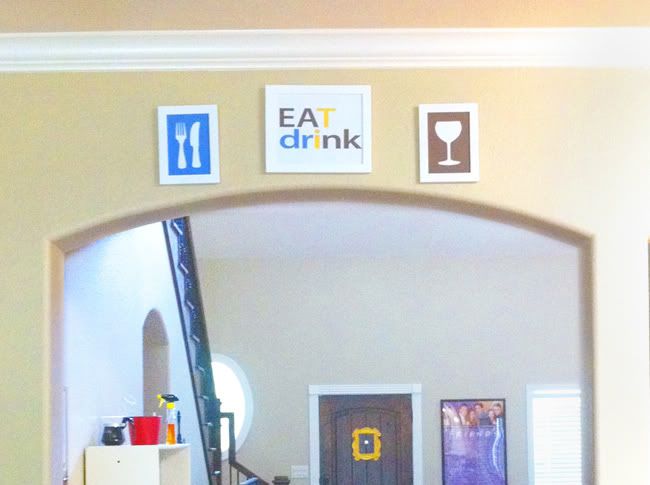 Here are the prints in our house...pink, chocolate brown, & gray. I think the colors turned out great with the turquoisey wall behind them... but then again, what doesn't look good with turquoise? :) just a little obsessed..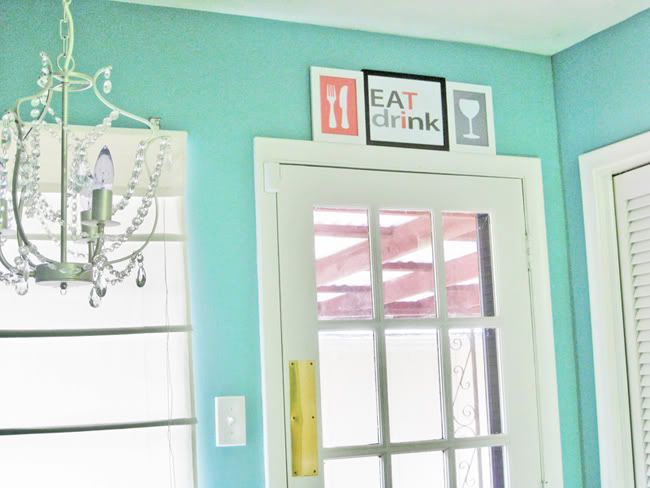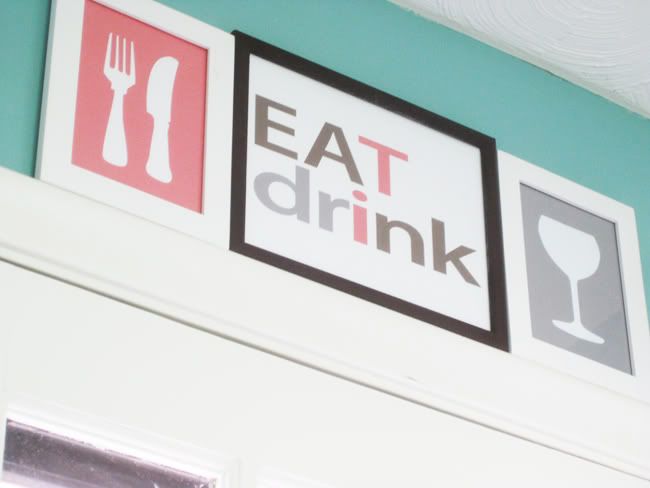 Check out the full
how-to over at Vintage Indie
where I guest blogged last week!