When moving into our house, we were definitely lacking some necessary "stuff" since we moved from a 1 bed/1 bath into a 3 bed/2 bath... so anything we could do that was cheap & easy was definitely our style. I got this idea for a DIY fabric headboard from
Young House Love
a while back, so although I didn't come up with it on my own, I do think its a great idea & think that it came out looking quite swell, so I felt I should share it.
Click here for the full instructions from YHL.
My parents kitchen table was the perfect size for the project... and they have things I don't have like an ironing board. Don't judge..the floor works quite lovely for ironing. Anyhoo, here is my wooden frame all ready to go...purchased it at a local art store.
Now I have covered my frame with batting.
Yeah, im a pretty good stapler...
I bought burlap fabric from a craft store...I wanted something light to go on my green walls but that would coordinate with the bedding in the guest room.
Here's the oh-so-important ironing stage...no one wants a wrinkly headboard!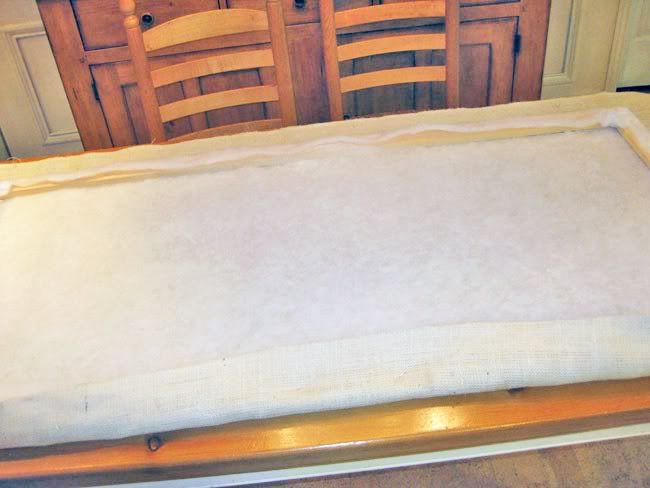 Now here's the DIY headboard in its happy little home!
Check back next week to see my parents new DIY headboard made from an old door that we bought in Canton!