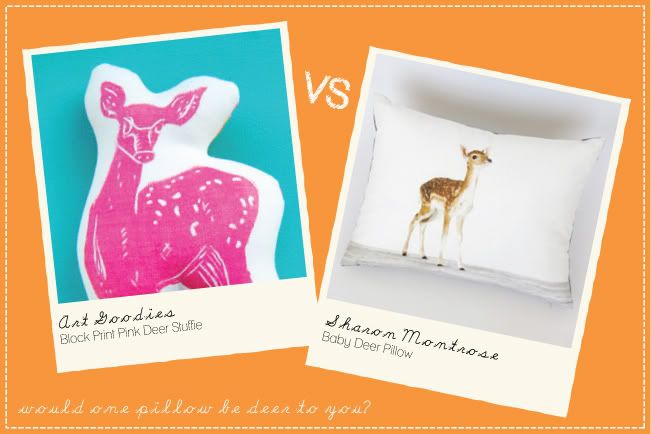 Would one pillow be deer to you?
Block Print Pink Deer Stuffie by Art Goodies
Baby Deer Pillow by Sharon Montrose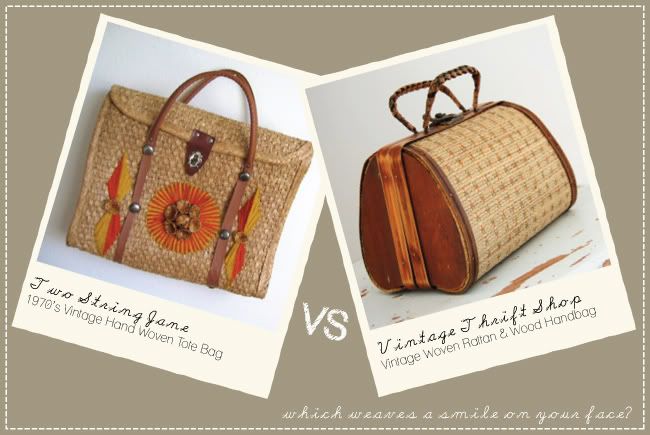 Which weaves a smile on your face?
1970's Vintage Hand Woven Tote Bag by Two String Jane
Vintage Woven Rattan & Wood Handbag by Vintage Thrift Shop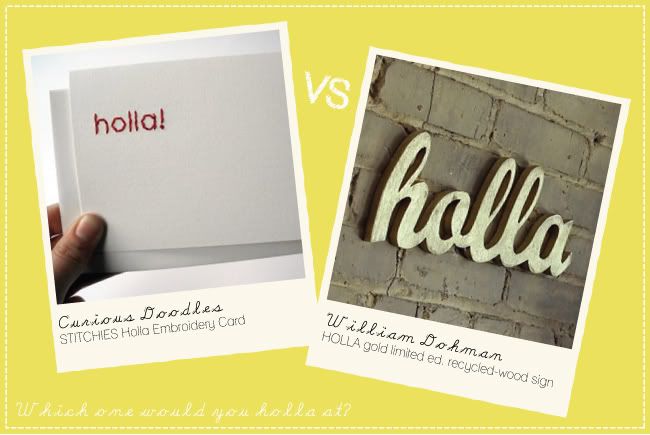 Which one would you holla at?
STITCHIES Holla Embroidery Card by Curious Doodles
HOLLA gold limited recycled-wood sign by William Dohman
Note: This is not a real competition... just a fun way to show-off awesome Etsy items!
All images are from their respective shops.