I got an email the other day from
Pottery Barn
about a sale on their home office organizing goods & realized that the picture in the email was of their
Daily System
, which my mom just recently purchased for her newly redesigned home office! It is a really cool system because it allows you to customize it however you want... you get to pick the components that work best for you. Also, it comes in white, espresso and black so its sure to match any space!
Here are a few pictures of my moms Daily System...wish I could afford one! :)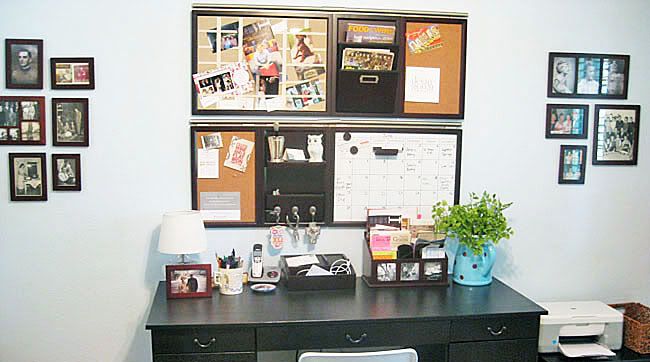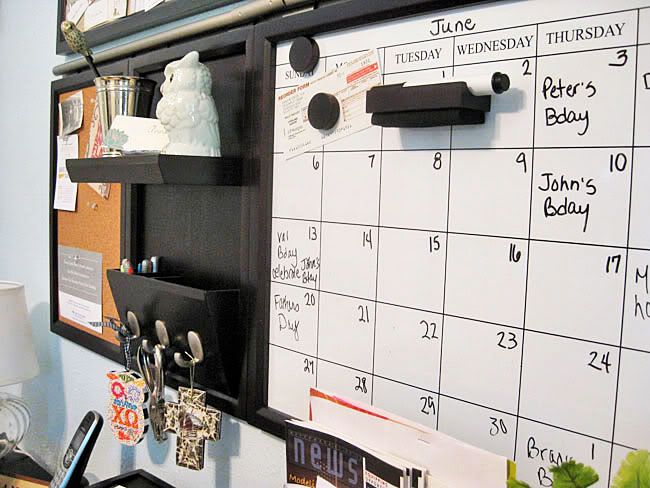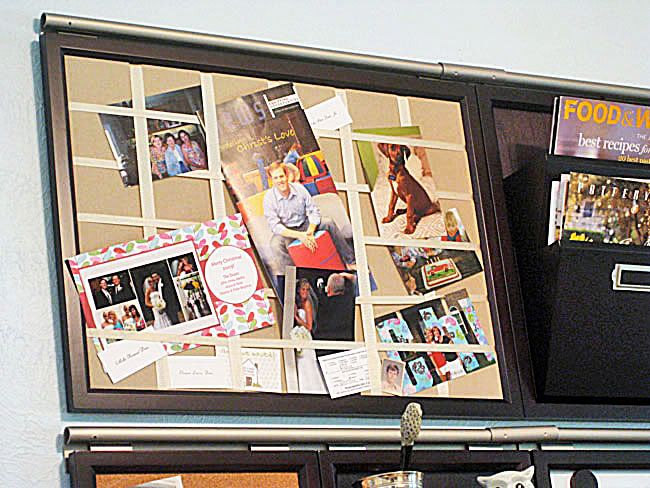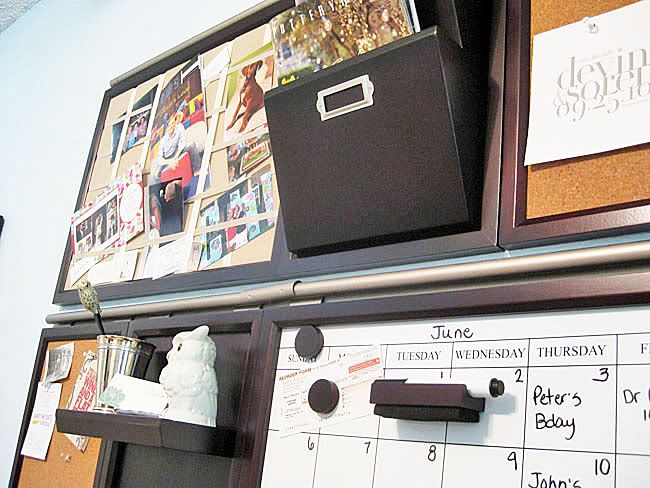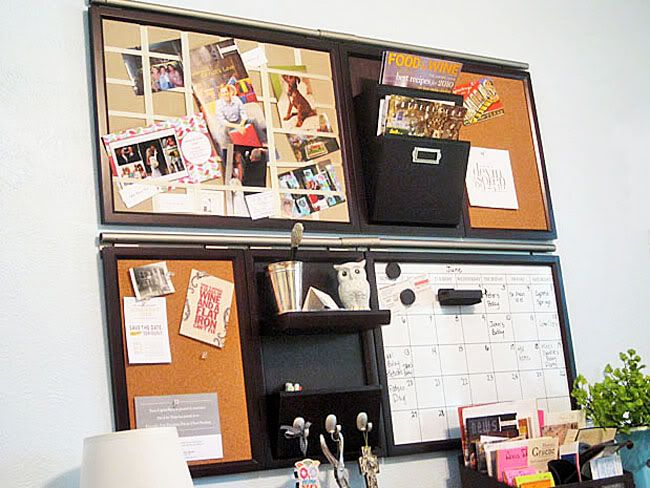 She chose the linen pinboard, magnetic calendar, 2 corkboards, office organizer, and letter bin. I think it looks really good & oooh the joy of being so organized!
Here are a few pictures from
Pottery Barn's website
where you can see all the different components & color options. If you'd like to see the prices (which are now on sale!)
click here
.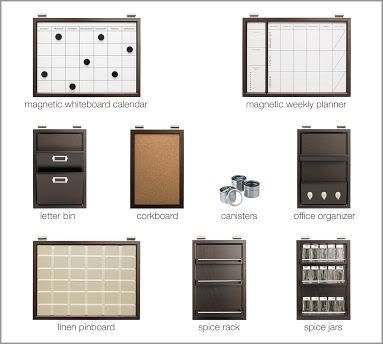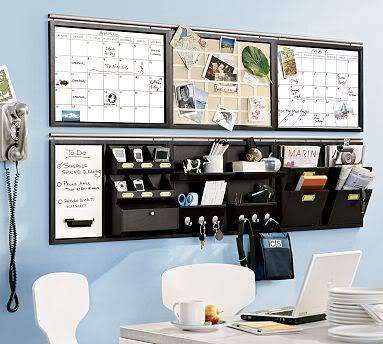 Hope you enjoyed a little organizational inspiration this morning! If you have any cool (or nerdy) organizing systems of your own posted online, leave a link - would love to see!
PS...more on my mom's new home office later -- she's done an amazing job decorating it & I can't wait to show off her skills!
Happy weekend!!