I'm in the process of cleaning out & organizing the closet in our office which has gotten me doing lots of browsing around on the internet for inspiration. There are so many creative & suuuper cute ways to organize all your office and craft supplies... here are a few of my fav workspace photos. Beware crafty people, you might drool on your computer a little.
I like the use of the orange fabric to brighten things up and cover up a messy cabinet maybe! I also like how they installed lighting in the closets... good idea!
Image via
BHG.com
Man that is a huge office... jealous! Like the wallpaper & the clean white furniture.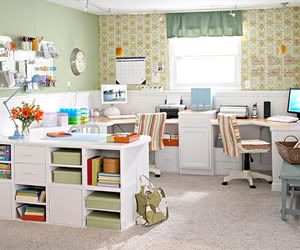 I love this wallpaper..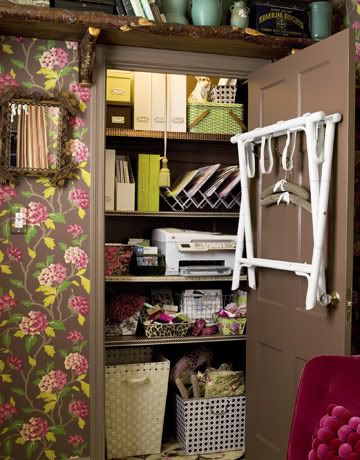 I'm not really one for the frilly & hot pink but I like the magnet board on the right and also if you look closely you can see that they drilled holes in the desk and put cups in to use as storage that doesn't get in the way. Very smart & efficient.. loves it.
Love the colors and the use of under-the-shelf jars.
Maybe a little cluttery looking, but I like it!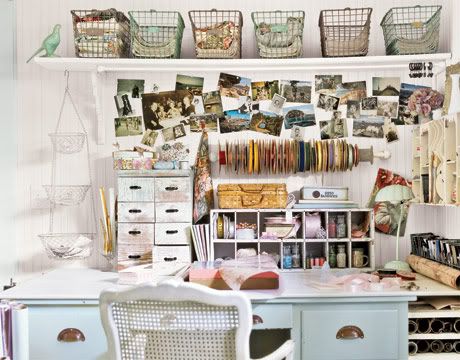 Have a happy & organiiiized Tuesday. :)