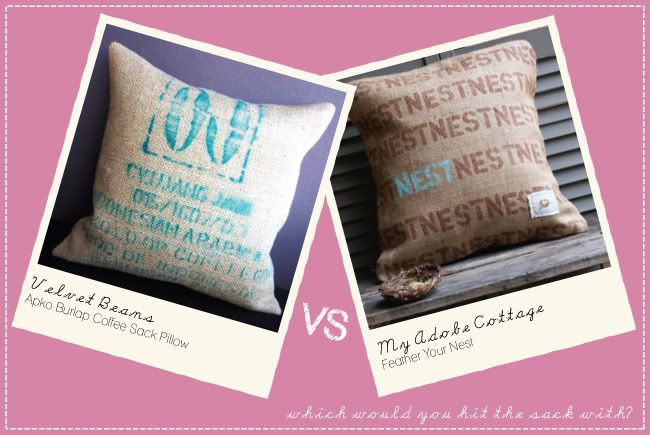 Which would you hit the sack with??
Apko Burlap Coffee Sack Pillow by Velvet Beans
Feather Your Nest by My Adobe Cottage
Which looks yummiest to you?!
Retro Wood Sign by Old New Again
Eat an Apple a Day by Lil Miss Crafty Pants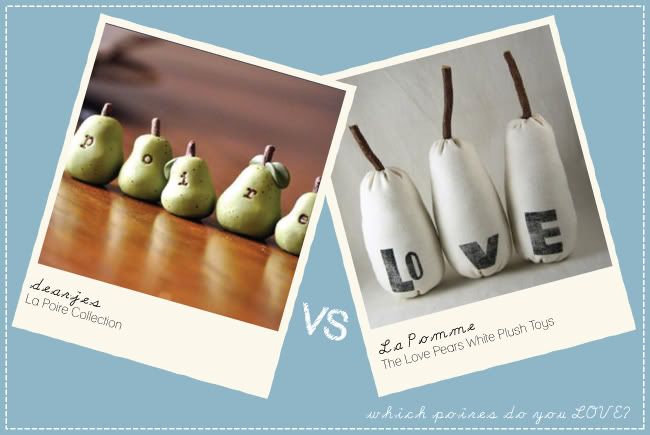 Which poires do you LOVE?
La Poire Collection by dearjes
The Love Pears White Plush Toys by La Pomme
Note: This is not a real competition... just a fun way to show-off awesome Etsy items!
All images are from their respective shops.