It seems like forever ago that we redid our kitchen, but really it was just about this time last year! We did our kitchen redos prior to even moving in... which was really nice...didn't have to live with missing appliances & dust flying everywhere. I will go into a little bit more about specifics in the kitchen at a later date (the floors & cabinets for sure) but wanted to go ahead and show the before & afters (and a few along the way)!
This was our kitchen when we bought the house... this picture doesn't really do the ugliness justice... everything (the cabinets, countertops, and appliances) were so dingy and dull. We're pretty sure they hadn't been replaced since the 60's when the house was built.
After the countertops were removed!
Now with new wall paint, appliances & countertops, but cabinets removed.
Things are coming together at this point... thank God for moms!!
And now for the after pics: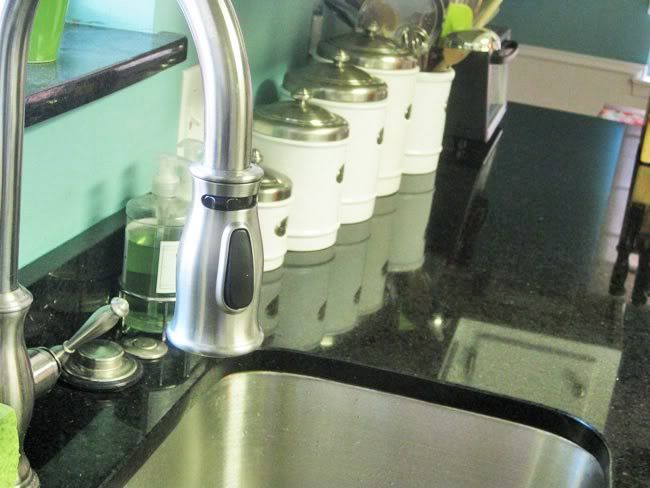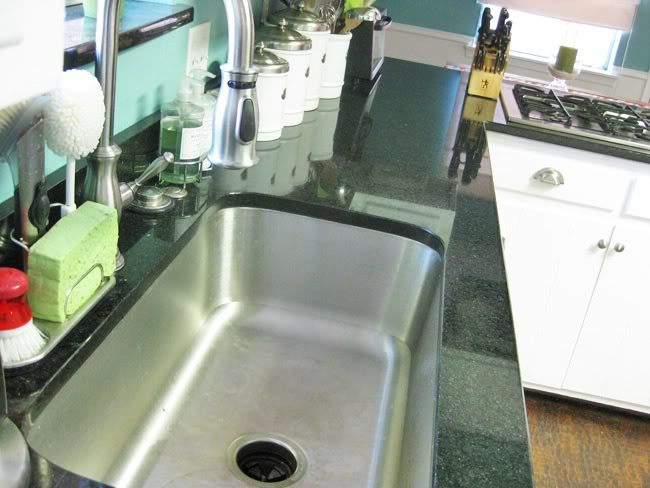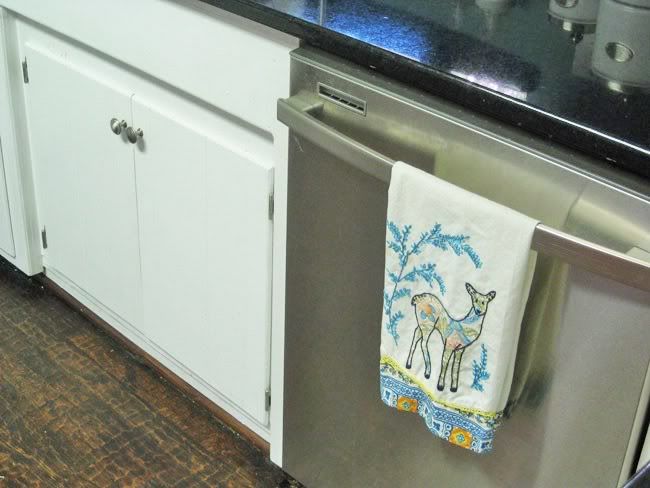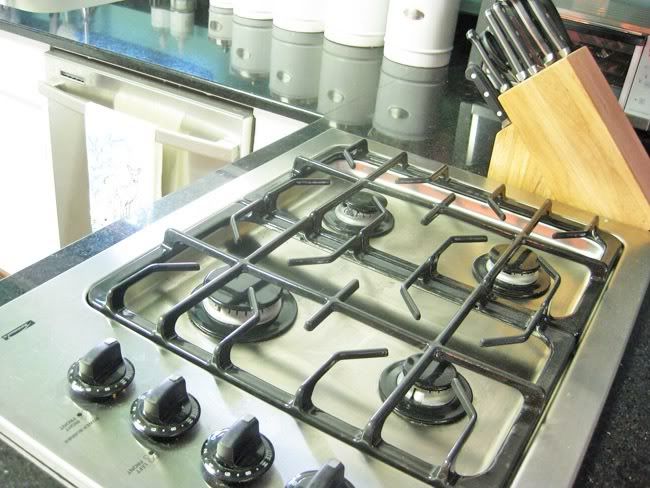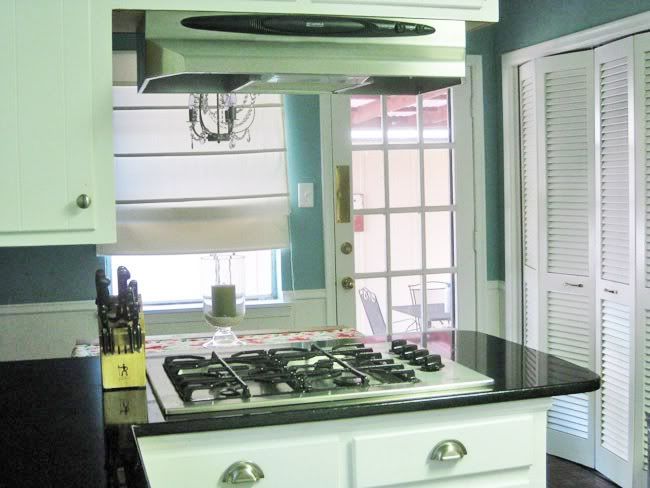 I love our new kitchen so much. yayy.



Here is a source list for everything I could think of:

Sink: Home Depot

Faucet: Home Depot
Disposal Button: Home Depot
New Disposal: Home Depot

Microwave: Kenmore
- Sears
Oven: Whirlpool
- Sears
Gas Stove: Kenmore
- Sears
Stove Vent: Kenmore
- Sears
Refrigerator: GE
- Sears
Dishwasher: Kenmore - Sears
Drawer Pulls: Great Indoors
Cabinet Knobs: Great Indoors

Sears is awesome because you can always wait for a sale... we got all of our appliances for 10% off of their already really low prices!



Wedding gifts in

our kitchen!

Ceramic & Stainless Steel Canisters, Set of 3 - Williams Sonoma
Kitchen Towel - Anthroplogie
Springarm Paper Towel Holder
- Crate & Barrel

Deluxe Stainless Steel Can Opener
- Crate & Barrel
Toaster/Convection Oven 4-Slice
- Crate & Barrel

Keurig Special Ed B60 Gourmet Single Serve Coffee Maker - Bed, Bath, & Beyond
KitchenAid 5-Quart Stand Mixer (Stainless Steel) - Bed, Bath & Beyond