I saw these cute little antique jade milk glass salt & pepper shakers and lemon juicer in Canton and quickly fell in love with the soft minty green color and smooth milky texture. I had seen lots of milk glass before, but had never really noticed jade milk glass. I actually didn't even know that was the name for it until I came home and researched... oh Canton, I love how you make me a bettter person.. I guess I better visit you monthly for the resssst of my life!
And here are some great images I found online of ways you can display or use jade milk glass pieces ... so pretty!!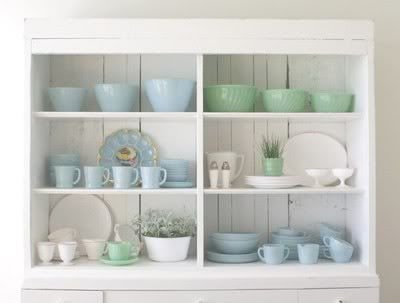 Umm I want this exact hutch with all of these dishes in my house... someone give them to me.
Photo from JaditeKate Blog
Photo from First Day of My Life With You Blog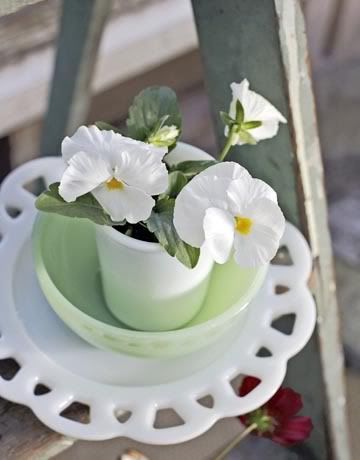 Photo by Country Living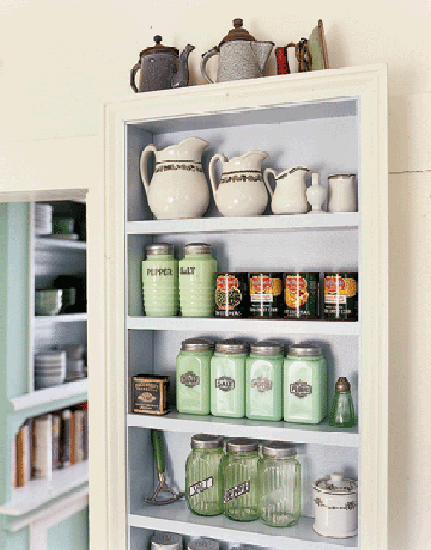 Photo by Country Living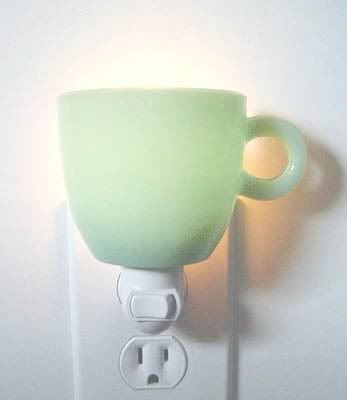 Nightlight made using a jade milk glass teacup!
Photo from JaditeKate Blog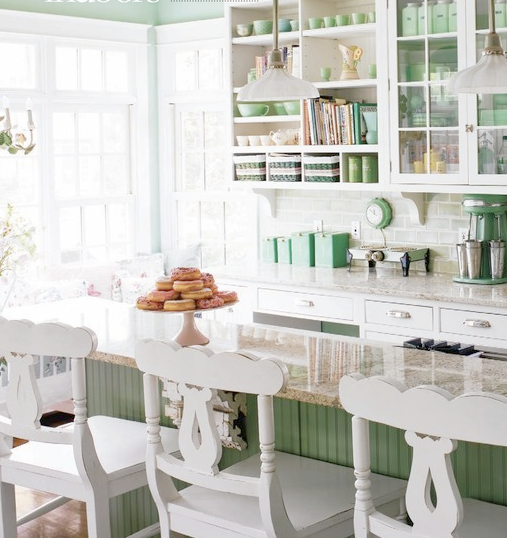 This is interior designer, Stephanie Rigaux's home which was featured in an article in Better Homes & Gardens in May 2010. She redesigned her kitchen and decorated it with her jade milk glass collection. So pretty!
Photo by Better Homes & Gardens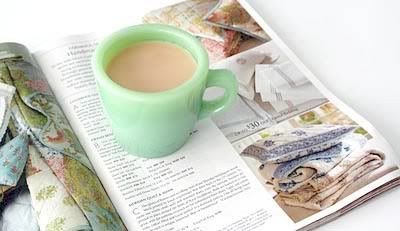 Looks like a good morning to me!
Photo from JaditeKate Blog