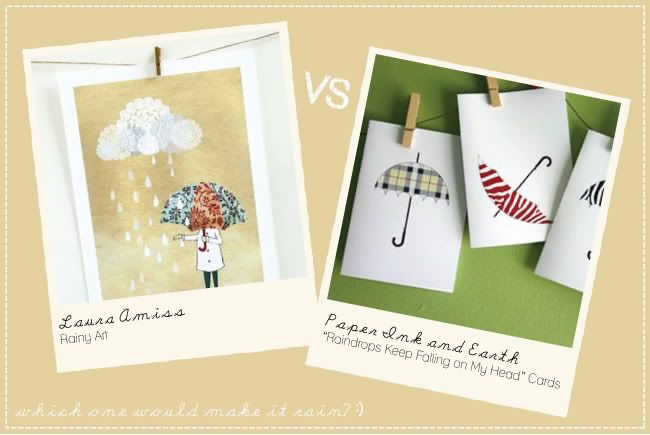 Which one would make it rain? :)
Rainy Art by
Laura Amiss
"Raindrops Keep Falling on My Head" Cards by
Paper Ink and Earth
Does one bloom get rid of your gloom?
Blossom Flower Shoe Clip by
Sarah Culleton
Robins Egg Flower Rosette by
Love Owl Eyes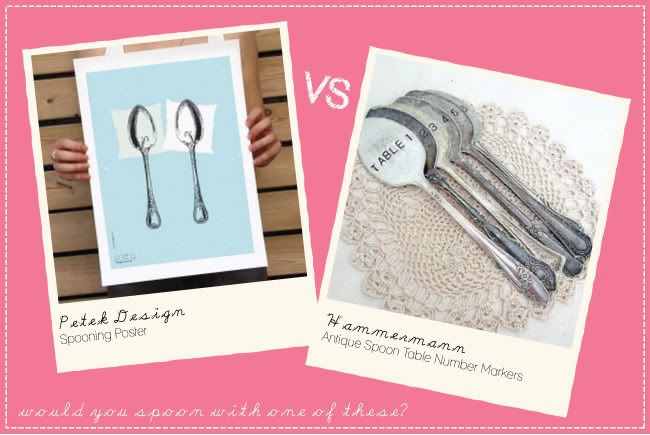 Would you spoon with one of these?
Spooning Poster by
Petek Design
Antique Spoon Table Number Markers by
Hammermann
Note: This is not a real competition... just a fun way to show-off awesome Etsy items!
All images are from their respective shops.