Would one make your dreams so sweet?
Sunny Drops Cloud Mobile by
The Butter Flying
Owl Mobile by
Evelyn X
Does a certain bowl make you feel whole?
Lollipop Bowls by
Sometimes She Does
Baby Scallop Bowls by
Element Clay Studio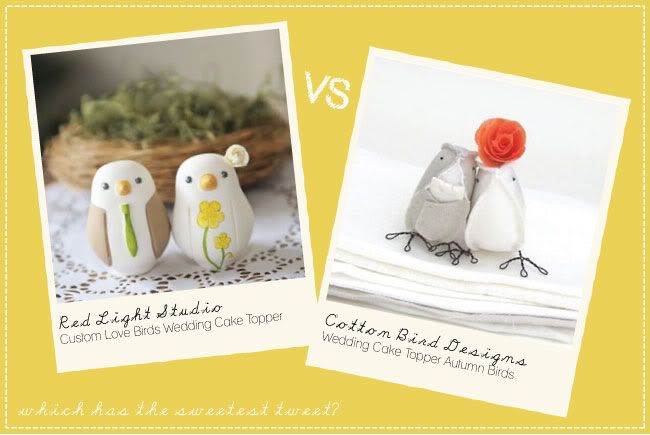 Which has the sweetest tweet?
Custom Love Birds Wedding Cake Topper by
Red Light Studio
Wedding Cake Topper Autumn Birds by
Cotton Bird Designs
Note: This is not a real competition... just a fun way to show-off awesome Etsy items!
All images are from their respective shops.