Another post in the Our Home series... the redo of our living-dining room combo space! This room is immediately to your left when you walk in our front door... the portion of the room in the front (where the bay windows are) is our "living room" while the area in the back (leading to the kitchen) is our "dining room".
The main changes we did in this space were redoing the floors, getting rid of the chair rail along the back wall, adding fresh new paint, and changing out the light fixture in the dining room area. And of course we also added lotsa furniture, some lamps, and other things you shall see in a sec!
Living Room Before:
Living Room After: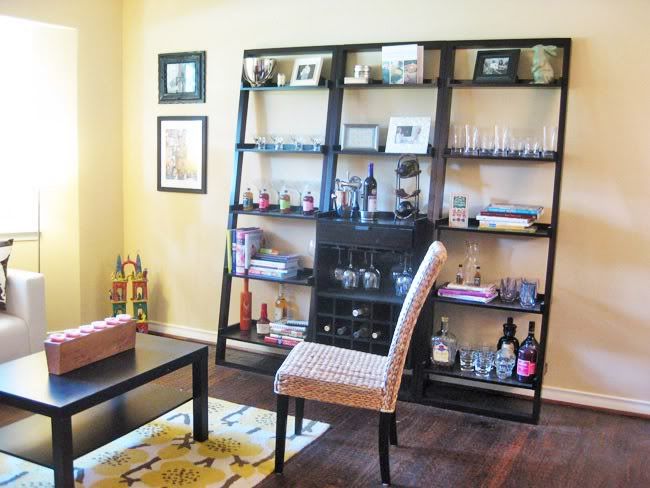 Our wine bar is one of my favorite things in our casa. It is perfect for such a big wall & holds all of our bar-related wedding gifts! Seeing as we had a stock the bar shower, it is quite necessary! I also love that it is a perfect home for our many cookbooks. :) Now if only I got them down more often to actually cook something...whatevs..overrated..
Of course Benson needs to be a part of the after pics... he's pretending to be nice & behaved in this picture, but typically he likes to run full speed & jump on the white couch. Little lovey.
The Benson Wall
... or shrine, whatever!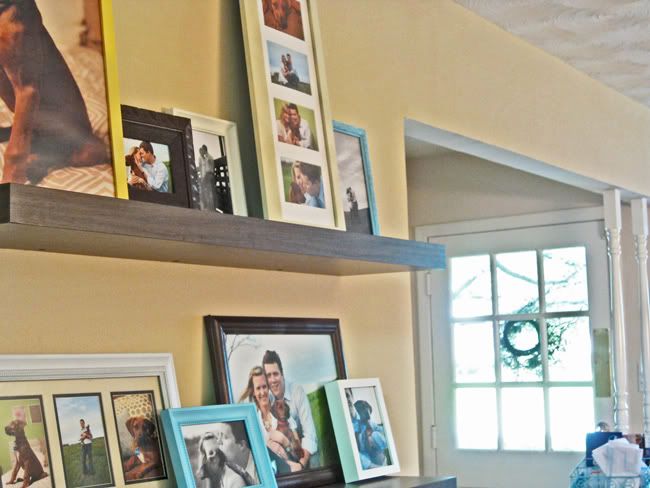 Dining Room Before: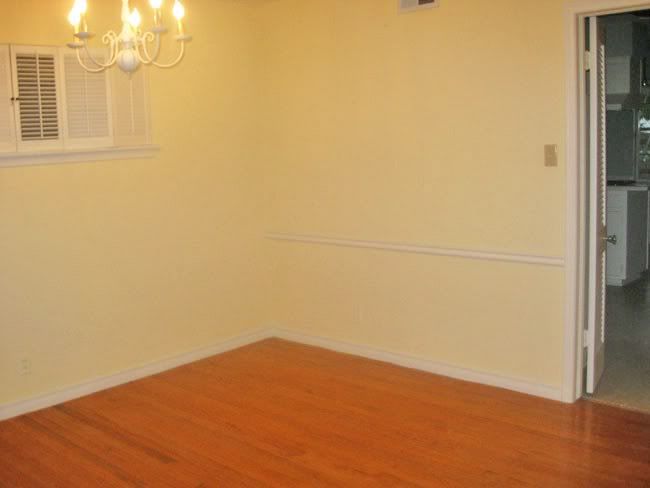 Dining Room After:
We found our dining room chairs at a garage sale for about $35 total. My dad shined them up a bit & my mom and I recovered them with some brown & creme printed fabric. The table is from a very classy establishment.. I'm pretty sure its called "Furniture". It is located behind a hamburger joint in Lake Highlands and sells cheeeap furniture that is pretty decent!
Source List
Ikea
- Sofa, Woven Chair, Coffee Table, Floor Lamp, Frame Shelves
West Elm
- Dining Table Lighting Fixture
**Red armoire was given to us by Peter's parents

Click for more crafty deets on: