When my mom & I found this old frame in Canton, we knew we had to snatch it up... it was in pretty bad condition, but with a couple coats of spray paint & a layer of corkboard, we took this old frame from useless to functional & pretty in no time!
What do you think though... are bulletin boards just a thing of the past or can they be used in modern decor?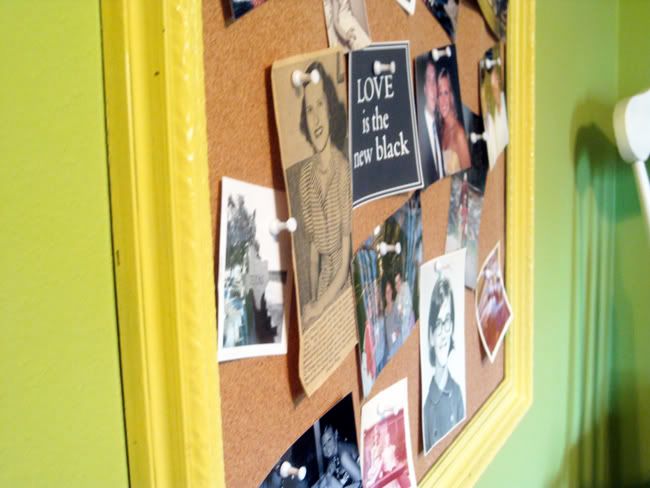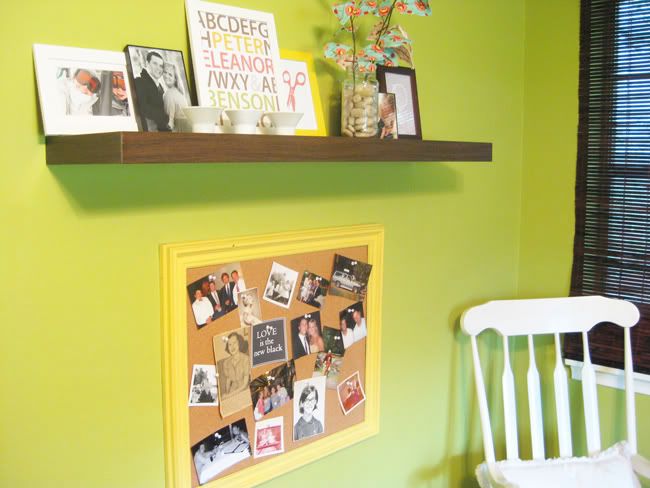 My parents gave me a bunch of old pictures that are so fun & vintagey looking so I use my corkboard to display those as well as some more current pictures, a little "love is the new black" print I made, and an old newspaper article about my grandmother.
Here are some other great ideas for bulletin/cork boards... I am very impressed with how beautiful people can make these look!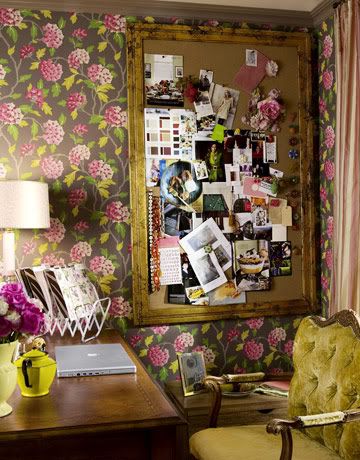 Photo via
Country Living
PS I want that wallpaper!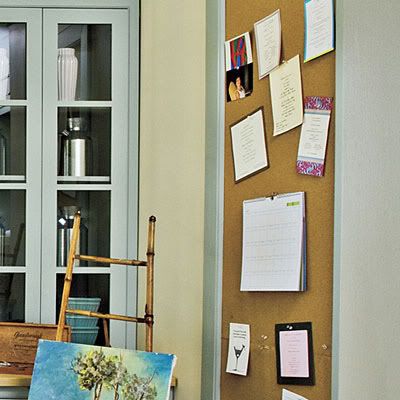 Photo via
Southern Living
DIY Family Message Board -
A sheet of cork board was framed with base molding painted the same color as the room's cabinets. Measuring 3 x 6 feet, it is situated on the wall to the right of the desk for easy access to notes from school, appointments, and other information.
Photo via Design Sponge
Summer of
fawn&forest
used cork board in a clean, modern way to decorate her new son's room.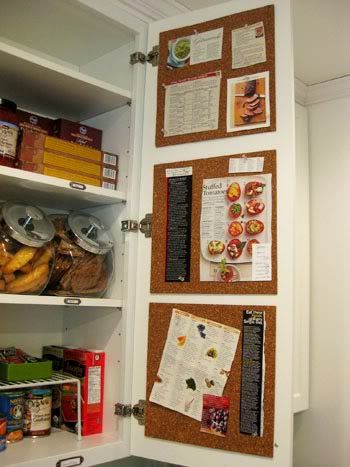 Photo via Young House Love
DIY Cork Board Squares Kitchen Cabinet Project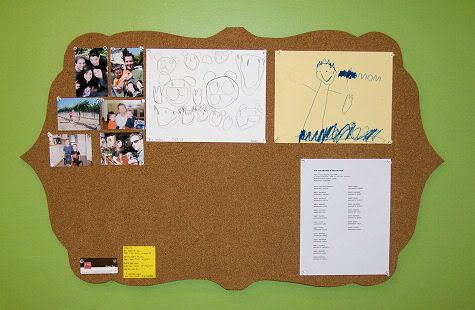 Photo via
Design Sponge
Jennifer Wolfe was inspired by Julian Mayor's baroque-style corkboards at the
International Contemporary Furniture Fair
and decided to create her own version for her office. So cute!
Photo via
Southern Living
"Family Command Center" - Transform the end of your cabinets or any empty wall into an information station for your family. Use magnetic board for photos or kids artwork, create a simple storage area with magnetic round containers & a magnetic letter holder, and use cork board outlined with ribbon to create a calendar & a home for all those invitations you don't want to lose.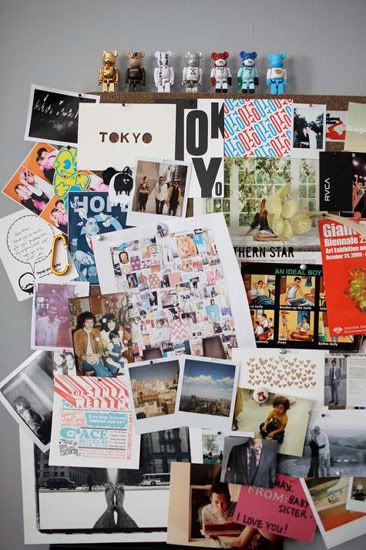 Photo via
Design Sponge
Max Wanger, photographer, uses cork board to showcase things he's collected over time including old polaroids, postcards, and inspirational photos.
Photo via
Brocade Home
I guess the verdict is in... done right, bulletin boards don't have to be a corny thing of the past... they can be an affordable, creative, & modern accent in any room in your house!