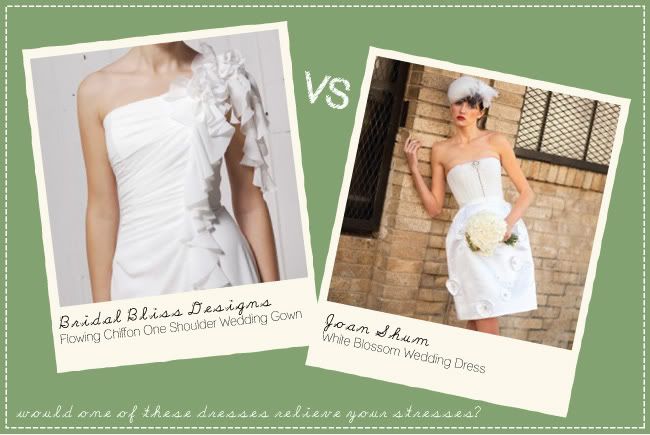 Would one of these dresses relieve your stresses?
Flowing Chiffon One Shoulder Wedding Gown by
Bridal Bliss Designs
White Blossom Wedding Dress by
Joan Shum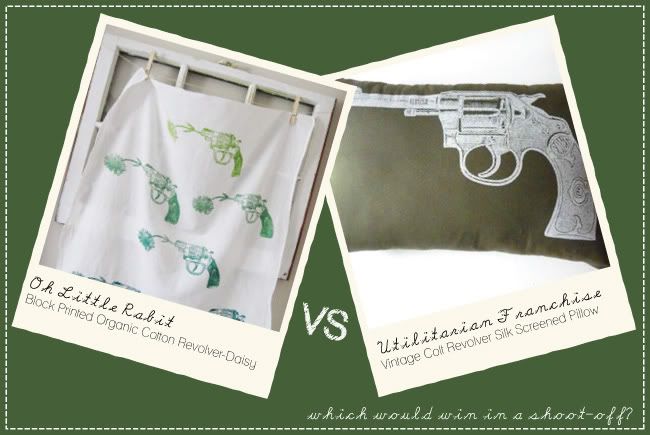 Which would win in a shoot-off?
Block Printed Organic Cotton Revolver-Daisy by
Oh Little Rabbit
Vintage Colt Revolver Silk Screened Pillow by
Utilitarian Franchise
Which little calf makes you smile & laugh?
Spring Calf by
Jane Heller
Daisy Baby by
Sin Twister
Note: This is not a real competition... just a fun way to show-off awesome Etsy items!
All images are from their respective shops.