Would you wish for one of these?
Big Wish - Bronze Lifesize Wishbone Necklace by
Sora Designs
Wishbone Silk Necktie by
Cyberoptix TieLab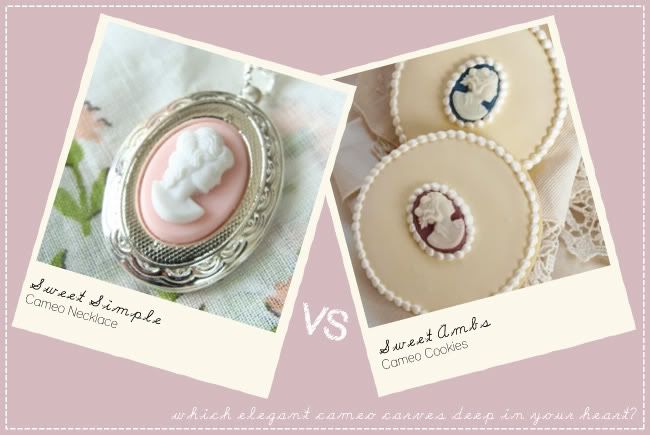 Which elegant cameo carves deep in your heart?
Cameo Necklace by
Sweet Simple
Cameo Cookies by
Sweet Ambs
Which boat would sail you to style?
A Schooner or Two Necklace by
Me and Oli
Blue Ships Tote Bag by
Aunt June
Note: This is not a real competition... just a fun way to show-off awesome Etsy items!
All images are from their respective shops.