My friend Amanda is seriously the most talented person I know... not only is she a graphic designer, but she also bakes and decorates the most amazing cakes and has the most stylish home ever. Just when you think she couldn't possibly have more talents, now I've discovered her knack for DIY party decorations!
There will be more pictures of her recent super cute house warming party coming up soon, but for now I had to show-off this awesome DIY Dum Dum Wreath. She is so creative!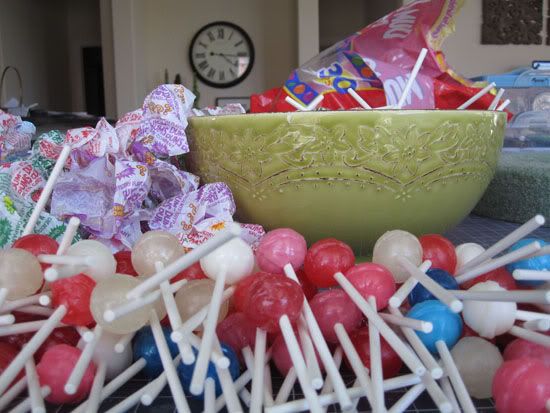 First Amanda bought 2 bags of 300 dum dums and used 5 flavors to get the colors she wanted.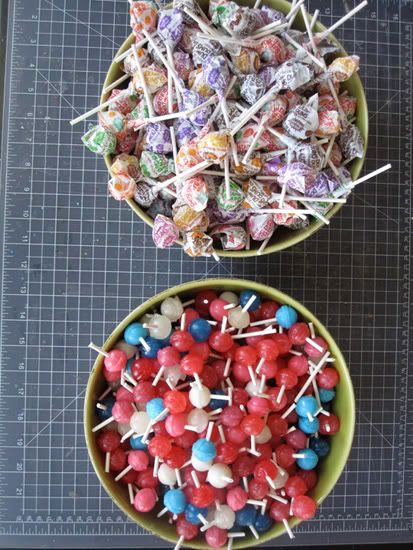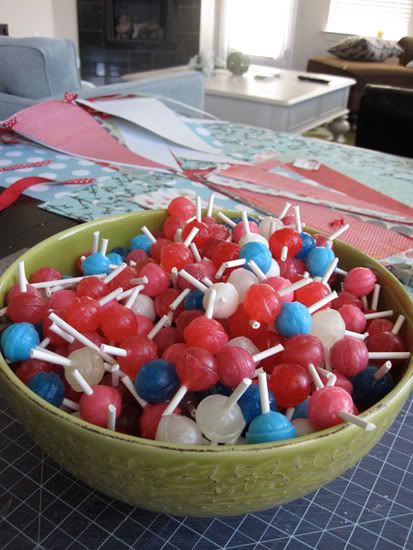 The foam wreath from Hobby Lobby was spray painted black so the green wouldn't show through.
She then cut the sticks so there was about an inch to stick into the foam and started sticking them in randomly starting at the top edge of the front of the wreath.
She went around the diameter, then spiraled into the middle, and finished the outside edge last.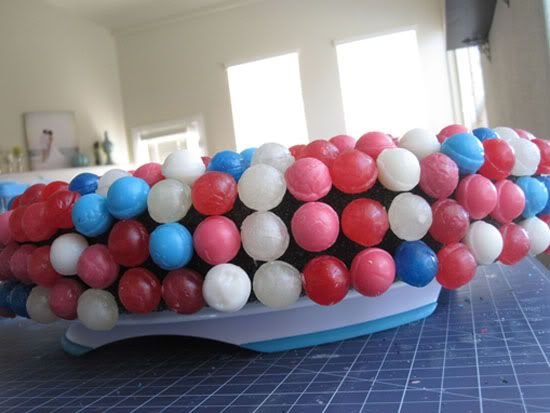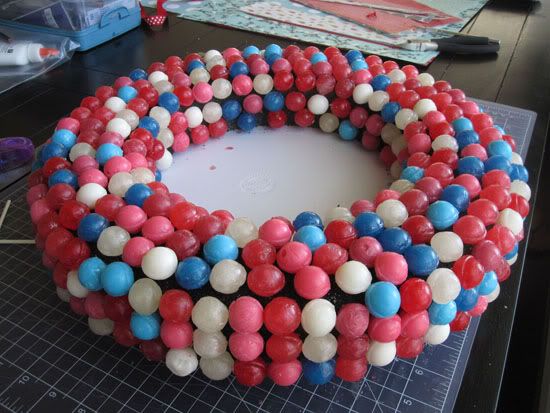 Amanda felt like it was too fragile to hang on the door, but said if she had used spray adhesive as she was sticking them in, that might have done the trick. However the lollipops do stick together so they stay in place after sitting so close together for a while and hold each other in place.
To hang it to the wall, Amanda wrapped ribbon around the wreath and tied it to a nail in the wall.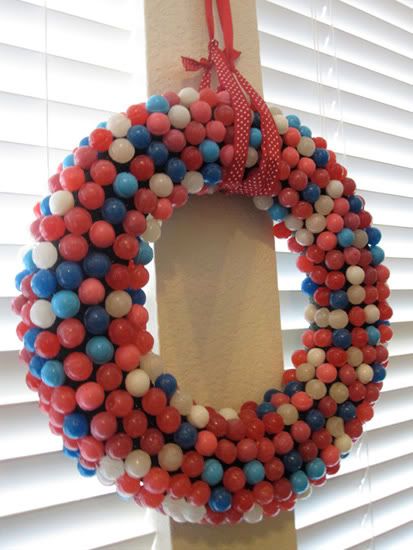 Ahh I love it! Such a cute idea for any party...Thanks for sharing your pics & how-to info Amanda!