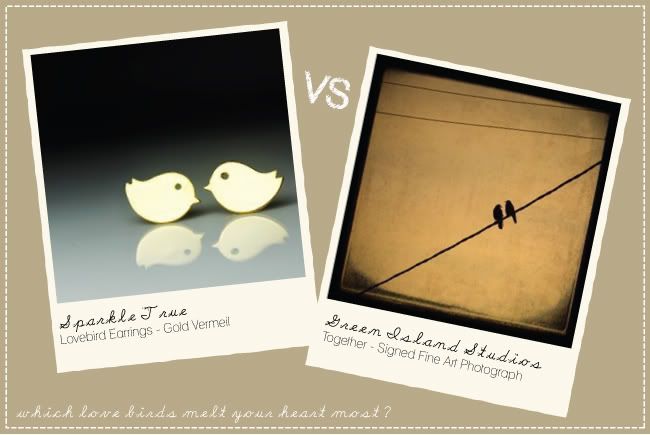 Which love birds melt your heart most?
Lovebird Earrings, Gold Vermeil -
Sparkle True
Together, Signed Fine Art Photograph -
Green Island Studios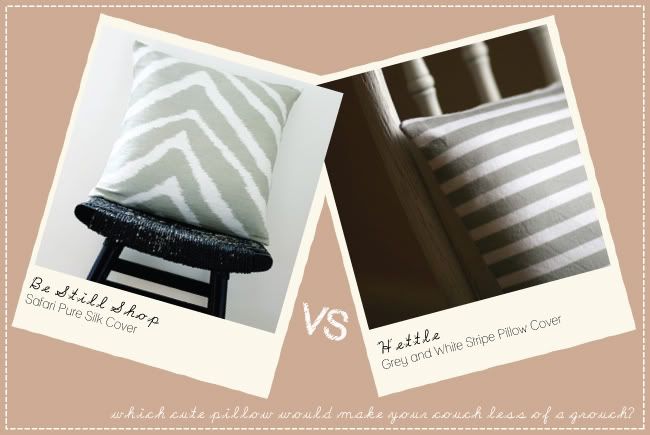 Which cute pillow would make your couch less of a grouch?
Safari Pure Silk Cover -
Be Still Shop
Grey and White Stripe Pillow Cover -
Hettle
Is one of these your cup of tea?
A Cup of Tea...Charm Necklace -
Laura Baillie Designs
Black Tea and Huckleberry Honey 8x12 -
Honey and Jam Photos
Note: This is not a real competition... just a fun way to show-off awesome Etsy items!
All images are from their respective shops.