At the
Cowtown Indie Bazaar
my mom purchased 2 really cute moss covered letters from
Lil Anniebell's Soap Co
. I loved them but also felt too cheap to spend $18 on them, so decided it was time I learned how to make them on my own! I read a few how-to's online (which were all kind of different) & just went for it, using what I felt were the best tips from each set of instructions.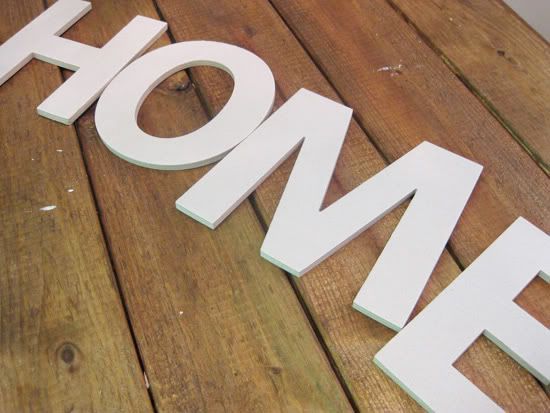 I had actually already purchased these letters at
Hobby Lobby
a couple weeks ago.. I saw them when I was there shopping for something else and they were on sale for like $1.50 each, so I just grabbed them. I have so many P's, E's, and B's that I thought HOME would be a cute way to mix things up a little. I had no clue what I would do with them at the time, but was quite thankful for them when the moss covered letters urge hit me!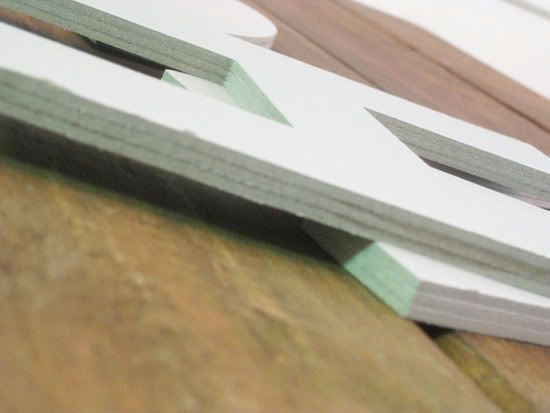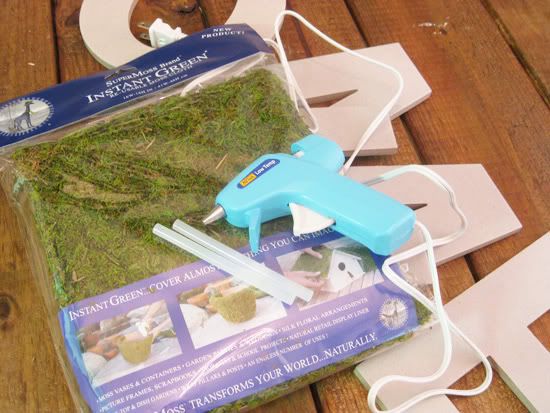 Only supplies you need: sheet moss (sheet moss is key! don't get regular moss), hot glue gun, scissors, & a letter or letters of some sort that are sturdy-ish - I read that some people cut their letters from cardboard and then cut styrofoam and attach it to make it thick or something.. ugh sounds too hard. Just buy some cheap letters people.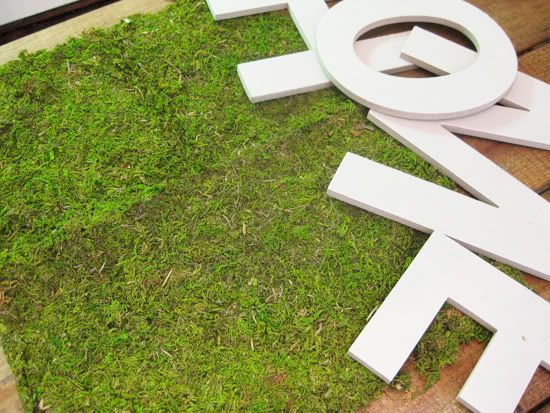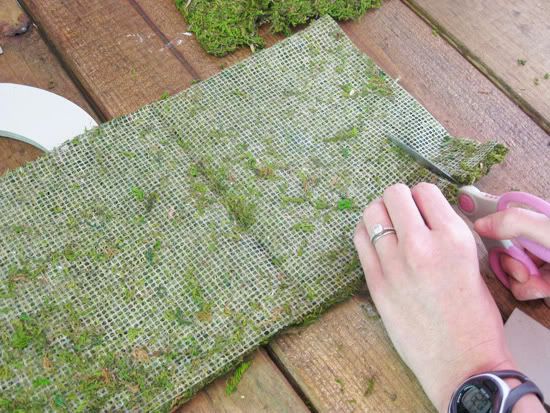 To cut the moss the right size, I would just hold the letter on top of the moss and sort of guage how much I needed & then cut straight up the grid... I learned and got better as I went, but it was really easy.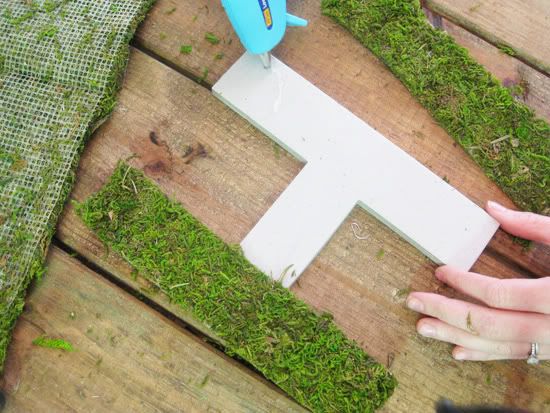 Then I just hot-glued the strips on. One thing I did figure out is that I should cut the strips wide enough to cover the side or sides as well. See below how I didn't cover the sides... so then I had to go back with thin strips later to cover the sides, when I could have just done that all in one piece. Make sense? I ended up doing that for the other sections of the letters later & it was much faster.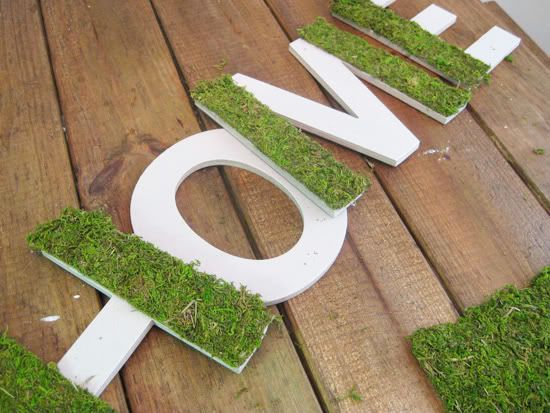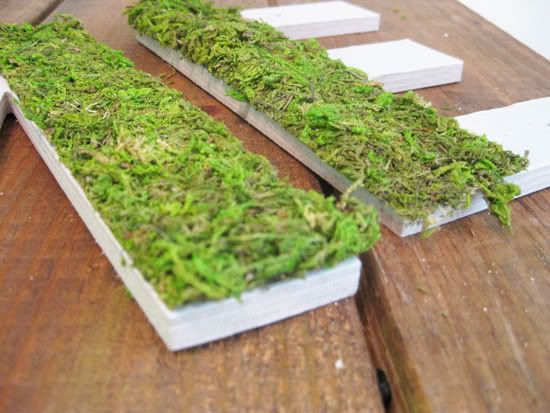 After I covered each and every side (except not the back because I knew I would have mine on a wall or against a wall, I used the little moss scraps that were all over my table to glue in places where you could see the seams or where the moss seemed a little thin. Super easy.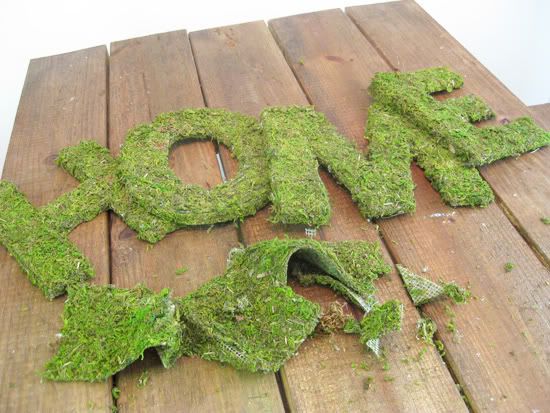 I only used one package of sheet moss & still had a ton left over! In my efforts to not be wasteful (especially on $8.99 sheet moss), I used the leftovers for another project, which I will write about soon!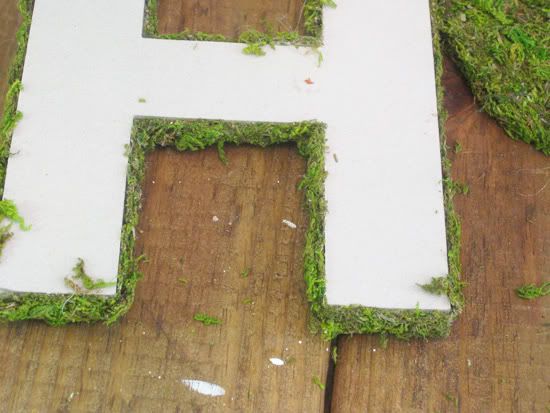 This pic just shows how I didn't cover the back... why waste all that moss (and time!) if the backs of your letters aren't going to show anyway?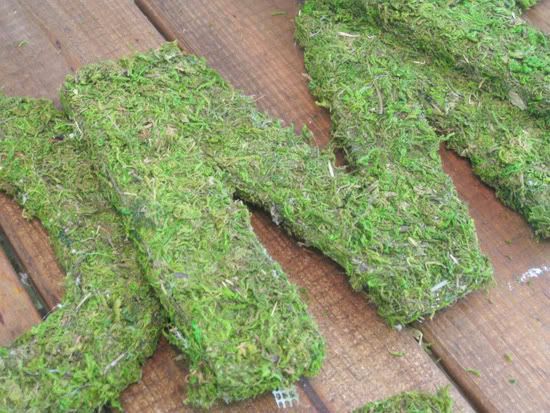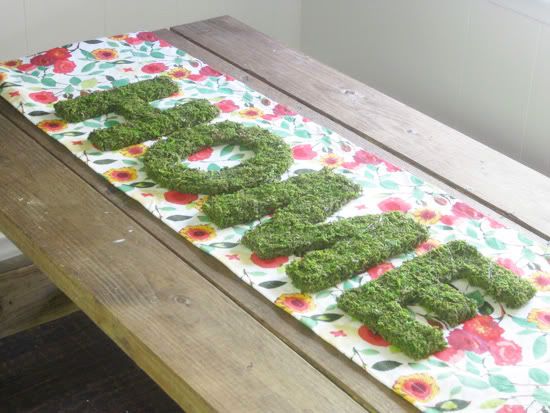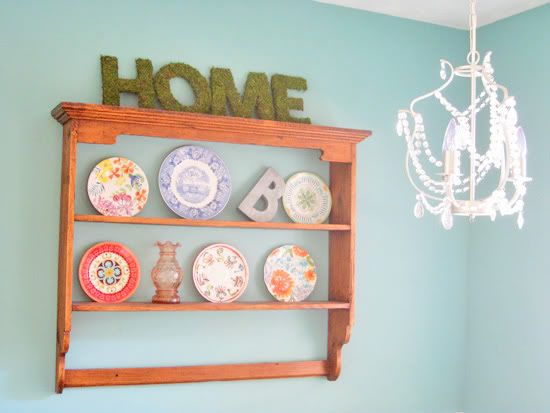 I put the letters here for now, but I don't think I'm going to leave them there... too much going on. I might put them above the doorway that you see when you walk in the front door. I'll take more pictures if/when I move them!
Hope you feel inspired to make some crafty moss letters!