With the recent decision that I really wanted some new bedding for Peter and me, I began to scour the internet for fall & cold weather inspired blankets, quilts, and duvet covers. There are so many!! And they make me want fall weather to be here so badly! We're getting there, but I really do not consider 85 degrees fall weather. I just cant. Anyway, back to pretending like its cold outside... check out some of my favorite gray beddings that would make any cold day cuddly and warm! Loveeely.
Ruffle Calligraphy Quilt from Urban
Photo via
Urban Outfitters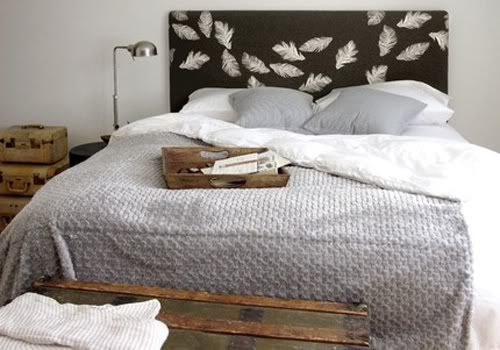 Gray Sweater Bedding from Bouclair
Photo via
HolleyandGill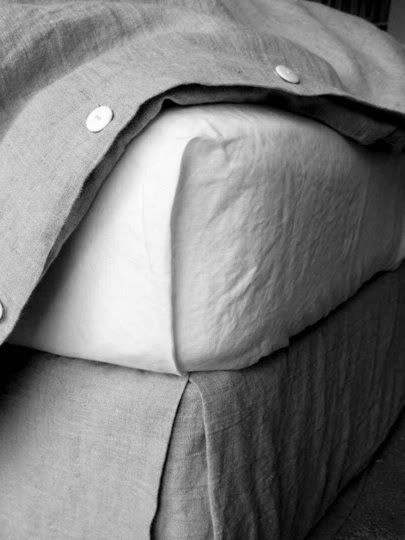 Rough Linen Bedding from TriciaRose
Photo via
Apartment Therapy
Frayed Edge Quilt and Shams from West Elm
Photo via
West Elm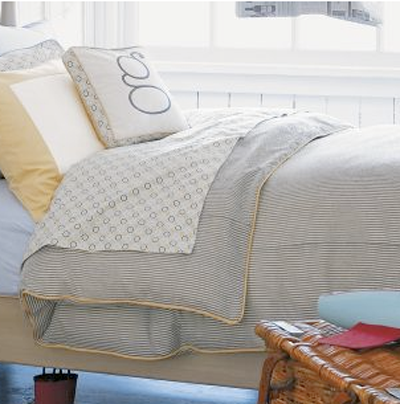 George Bedding from Serena & Lily
Photo via
Serena & Lily
Clover Duvet Cover from West Elm
Photo via
West Elm
Hope you feel warm and fuzzy! Happy Monday!