Today I have some before & after pictures of our office/2nd guest bedroom. We never dreamed when we moved in to our house that this office would actually be my REAL office that I use every day, but it is & I love it!
Here is a picture from before we did a thing to this room... dingy walls, nasty blinds & the floors before they were refinished..
This picture is after paint & after the floors were done.
My dad putting up some shelves for us!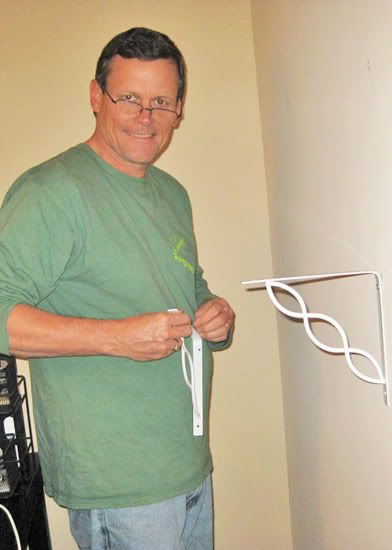 And now after..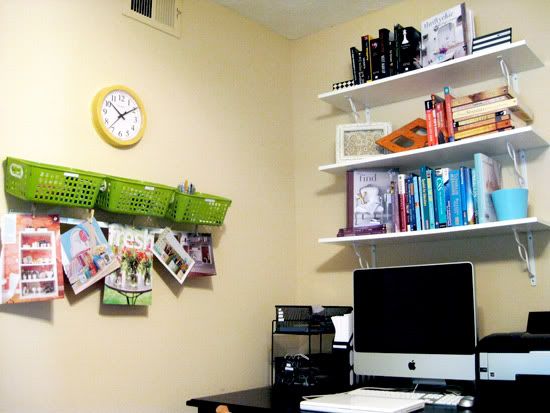 Oh Louise! supplies :)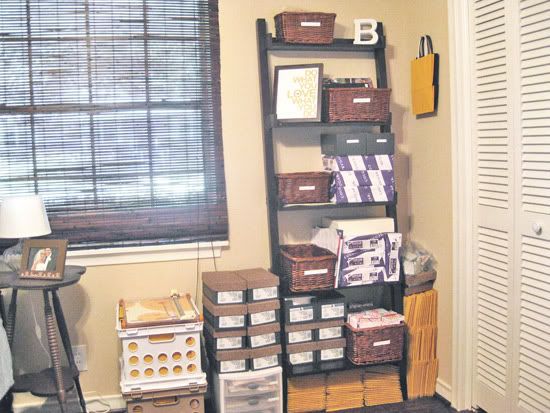 This bed was my grandparents... we had a guy on Craigs List refinish it & I love it! The bedding is from West Elm & the quilt is one of my very favorite wedding gifts.. Peter's sweet Aunt Martha made it for us!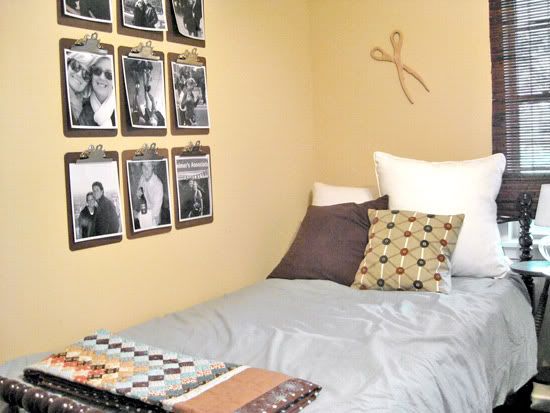 Ooh labels, how I love you.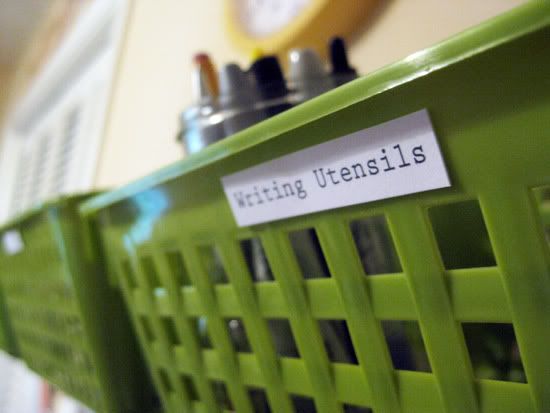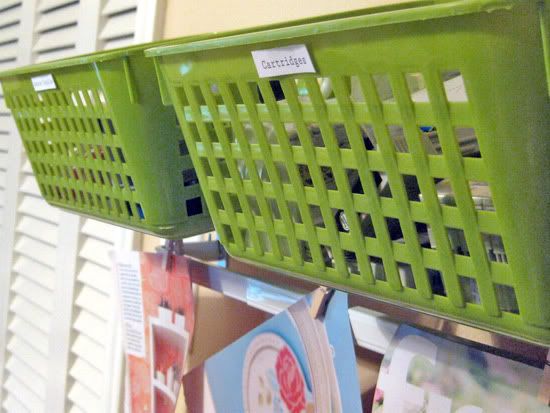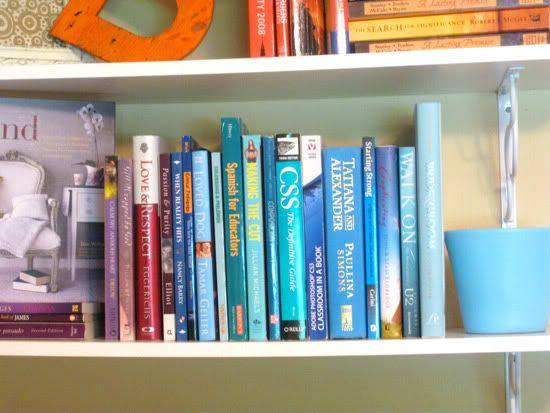 $2 clock from Target... yay.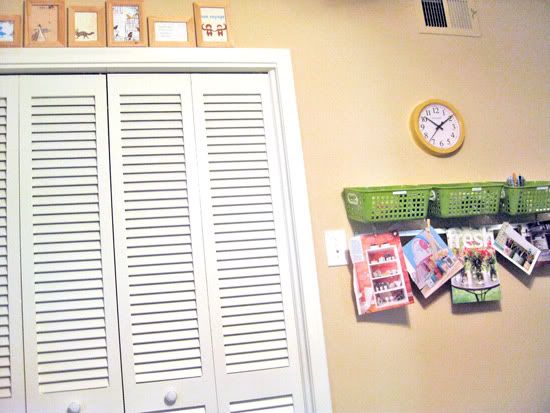 Framed greeting cards make for cheap decor.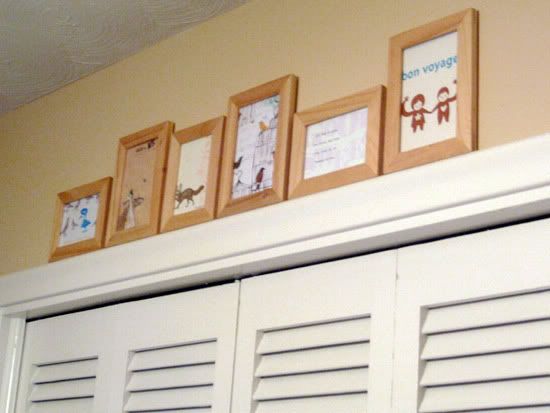 I attached a curtain rod to the wall & nailed the baskets to the wall right above the rod. I use clothespins attached to the curtain rod to display inspirational magazine clippings.
Last but not least, the cutest accessory in the office... sweet pup Benson.
Hope you enjoyed the office pics... have a fab Monday!