Last week I did a
post on creating moss covered letters
and mentioned that I did another project with the leftover moss...waste-not, want-not people!
So this is what I had when I was done with my moss letters...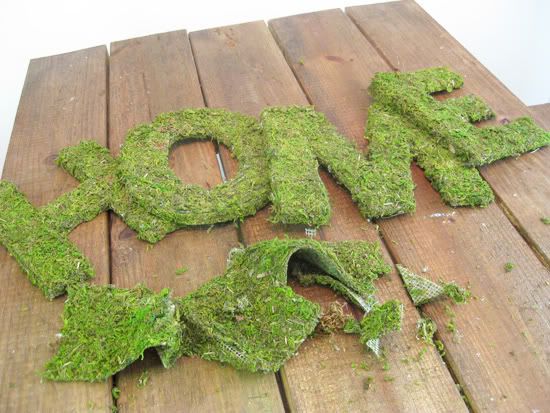 I knew I just couldn't throw away all that expensive moss ($8.99 for a sheet), so I found this old clearance frame in a closet & thought, heyyy this will be cute covered in moss!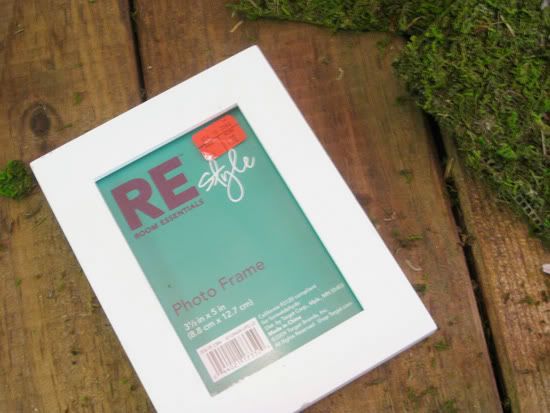 First I cut the moss in strips after measuring the frame.
Then I just hot-glued the strips on & filled in any seamy or bare spots with the little moss pieces that had scattered themselves all over my table.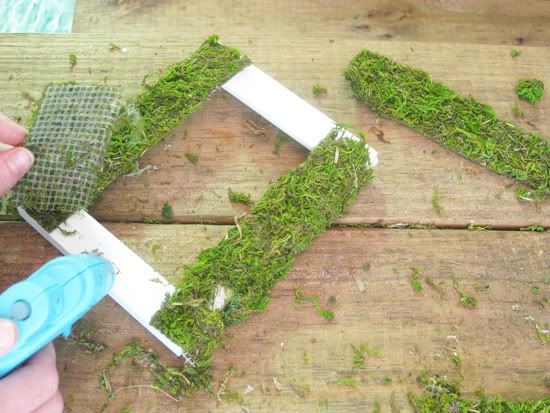 It literally took about 5 minutes. I think it would make such a cute gift!
I found a random honeymoon picture of Peter & me (I thought a black and white picture would go well with the moss) & just put it in the frame like normal!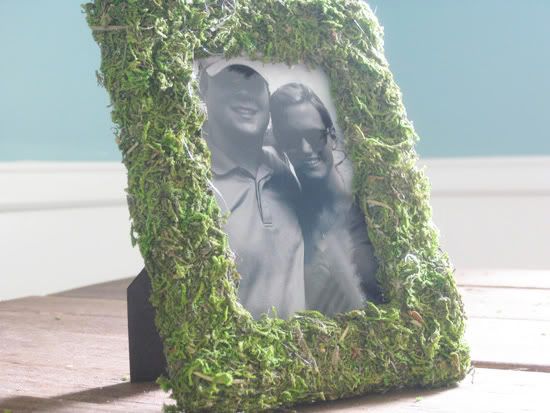 Again, I didn't cover the back because I knew where I was putting it would not expose the back of the frame...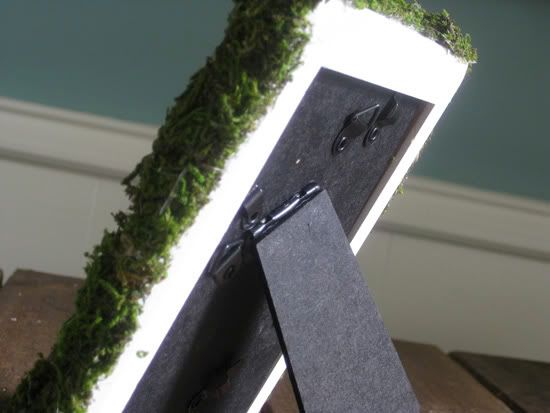 And here it is in its happy home on our built in shelves in the den. Cute!